Sunrise-ShihTzu's
Taylor - Beautiful
Blue and White girl with stunning steel blue eyes !!!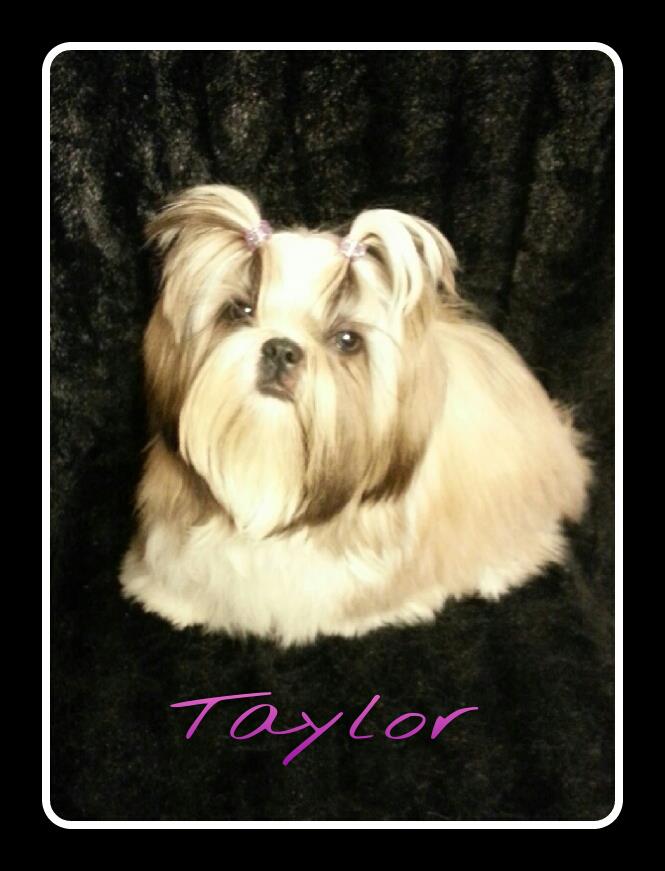 Steel Blue/grey eyes are ONLY acceptable in Blue Shih Tzu!
Blue/grey eyes are a result of a dillute gene present in the blue shih tzu that result in dilluted pigment ( nose leather,feet pads,eye color,hair color etc ). Steel blue/Grey eyes Do Not cause health issues or eye problems and is acceptable in the Shih Tzu breed standard for blue shih tzu.... Blue Shih Tzu can compete in the ring just as any other color. You don't tend to see a Blue shih tzu very often because it is a very rare color since the dillute gene that causes the dog to be blue is a recessive gene.
*** Now, there is a genetic eye disorder that causes ICE BLUE colored eyes in all breeds of dogs including shih tzu....
That is a health issue and should NEVER be bred!
Dogs born with or a carrier of this genetic disorder do tend to have eye issues including blindness.